Six Things to do in midlife – whether you're having a crisis or not!
I think getting older has its benefits. It may not feel like it if you are going through the physical and emotional upheaval of perimenopause. But midlife isn't just about menopause, it brings life changes that we should embrace and take full advantage of.
In a recent post, I wrote about what not to do if you were having a midlife crisis. This post lists several things that I think you should be doing instead. The list isn't definitive, I'm sure there are many more, but here are some suggestions for you to think about.
1. Define your own happiness
As we get older priorities often change. The things that might have made you happy before, your job, buying new things or dedicating your time to bringing up a family may alter. Children leave home (hopefully!), jobs become less satisfying and the joy of consumerism dims. And that is ok, it is natural for things to change. But it is not always easy for us to know how to adapt when they do.
You may feel guilty because you feel you should be happy with what you have got, especially if it was what you thought you always wanted. Or you may be aware of a desire for change but unsure of what to do about it and you are feeling stuck. Either way, the first thing you need to do is to accept that we all change and that it is ok to want something different. Then you need to decide what it is that will make give your life meaning and be fulfilling. Take some time to think about what you used to enjoy or still love and don't be afraid to try out new things. There is no hurry and you may be surprised by what you discover.
2.  Embrace change
It is all too easy to get stuck in your ways. Change can be scary. But it can also be liberating. Changes don't have to be big and dramatic; they can be minor, just take slow, baby steps. Try making small changes first such as visiting new places or trying new types of food. You might want to change your look by cutting, growing, or dying your hair pink. Maybe you want to change your image if you have always wanted a Chanel suit go for it or if you are fed up with having to dress up you can live in loungewear all the time, it is up to you.
You might want to make bigger changes, to your career for example. Many women get to their 40s and 50s and want to try something else. I moved from a job in IT to Hypnotherapy and am now creating e-Learning resources. Amongst my circle one woman I know has gone back to art college; another started her own magazine (with minimum resources) and another went to teach English in Japan. Changes can be as big or small as you like, just changing the route you take to work or the supermarket is something. Often changes are thrust upon us whether we like it or not. Therefore, it helps if you are already more adaptable as it makes it easier to cope.
3. Stay Curious
This is so important. Everyone should try to keep an open mind and be receptive to new things. especially as you get older and are more likely to get stuck in a rut. As they get embedded in our life habits can be harder to change or adapt, the older we get. Learning new things is good for you. Research has shown that people who keep learning new skills, like a language or new hobby, have better memories and increase cognitive skills. It really is a case of 'use it or lose it'.
Midlife also makes us think about our place in the world too. Increased self-awareness can be a big advantage in helping improve our own happiness as we search for meaning and purpose. If you want to improve your curiosity keep asking questions and don't accept one point of view, search out other points of view. Make sure you read a wide range of books, articles or podcasts. Seek out people with different opinions not with a desire to change their minds, but with the aim of listening and learning. The fact that we are all different is a wonderful thing. It is what makes us all so amazing.
Have you taken the Quiz yet?
If you are curious to find your Wise Woman Archetype,
take my fun quiz and find out here.
4. Not care what others think of you
This is one of the great things about getting older. I'm not saying you shouldn't concern yourself about what others think at all, that would be impossible, we all need to fit in and be liked to a certain extent. But you should not let what others might think to stop you from doing things that would make you happy. To put things into perspective, those you are worried about judging you are probably not thinking about you at all but worrying about what you think of them!
When people are critical it is usually because they feel threatened. Those closest to you may be worried about you or your relationship with them. You can reassure your nearest and dearest that you still love them, but that you want to live your life your own way. Others may be threatened because you challenge their idea of how they think things should be. It helps not to take things personally, remember how others think and behave reflects on them and not you. Far better to get on with your own life and leave them to theirs.
5. Be Quirky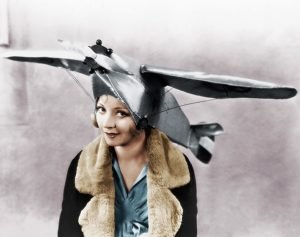 Now is the perfect time to really let those eccentricities loose. You no longer have to be respectable (unless you want to) and are less likely to give a toss about what other people think about you (see the last point). You finally have the opportunity to be your real unadulterated, wonderful self.
So, what do you want to do?
Here are some ideas.
Collect cats and be that mad cat lady.
Wear flamboyant clothes, dress all in black, or be known for your amazing hats.
Be the local witch complete with a black cat, broomstick and garden full of herbs – Gingerbread house – optional.
Start your own political party – The 'Everyone should wear Yellow' party, for example.
Go out to dinner and order dessert for starters, mains and pudding.
How about building a copy of Stonehenge in your front garden.
6. Embrace Gratitude
And finally, be grateful. I know it's a cliché but showing gratitude for all the good and sometimes not so good things that happen is a great way of acknowledging how lucky you are, even or especially, when you don't feel it.
Whatever you do make sure your life is filled with as many other amazing people as you can and that you live it for yourself, not just for others.
Interested in finding out how to become a Wise Woman?
Let me take you on a journey where you are the heroine of your own story. You will slay dragons, fight demons, contemplate the meaning of life (your life anyway!) and come out at the end a much wiser woman.