How to Become a Wise Woman
Growing Older, Your Way
A Self-Empowerment Course for Women in Midlife
Helping women in the second half of life quieten their inner critic and connect with their wisdom so they can change the way they see themselves and their life.
Ready to Become a Wise Woman?
Enrol Now
Getting older can be tough for women
Maybe you are worried that your best is behind you, or you are mourning the loss of youth and feel life lacks meaning or purpose.
You find yourself thinking, 'What if …….?
You feel that you should be happy, but there is a nagging feeling that there should be more to life.
Your negative inner voice keeps berating you
Your self-worth and confidence are low, and you cannot figure out why.
You wonder what happened to all your dreams
Life feels flat and ordinary. Not at all how you thought it would be.
I have some good news for you. It doesn't have to be that way.
The best part of  your life is ahead
Women's lives go through many stages, each as important as the other. Now is your time to do things for yourself for a change. So, what do you want to do?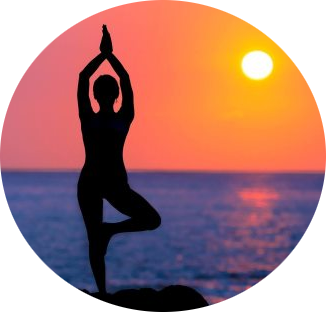 Grow older your way
There is no 'one' way to be as you get older. Those annoying stereotypes aren't how you should be – unless you want to. Embrace who you are – you are amazing!
You are not alone
Don't worry about not feeling 'Normal.' You would be surprised how many other women your age feel just like you do.
Can't wait to start your journey to wisdom?
Let me take you on a journey where you are the heroine of your own story. You will slay dragons, fight demons, contemplate the meaning of life (your life, anyway!) and come out a much wiser woman at the end of the course.
Like you, I have felt frustrated with life and asked myself, "Is this the way it is always going to be?"
I often feel irritated by the stereotypical way society treats women as they get older.
This is why I wrote the How to Become a Wise Woman course. To help women just like you beat your judgemental inner critic and become the confident, courageous and beautiful wise woman you were meant to be.
Transform yourself the Wise Woman's Way
BUY ....
… the How to Become a Wise Woman course and make yours a life fully lived.
LEARN ....
… how to face your demons and overcome obstacles to your success.
BECOME ....
… the person you were meant to be and embrace and accept your power.
Why buy the How to Become a Wise Woman course?
At the Ancient Wisdom of Women, I know you are the kind of woman who wants to be someone who makes themselves and the world a better place.
To do that, you need to become more confident, courageous and sure of who you are.
The problem is you feel you are just not good enough and aren't sure you deserve to be happy or that it is too late and you have missed the boat.
I believe that no woman should feel they are not valued because of their age.  Ambition and life do not end when you get to 50!
I understand older women are valuable members of society who deserve to be happy in their own right. That is why I created the How to Become a Wise Woman course.
Here is how it works.
Step 1. You feel something is missing in your life, and so you buy the course.
Step 2. You learn how to overcome the fear of not being good enough and accept you are worthy of happiness.
Step 3. You become the person you were meant to be and embark on your wise woman's journey.
Enrol in the How to Become a Wise Woman course today and go from feeling your life could be so much more fulfilling to being optimistic and excited about the future.
What will you get?
This unique course is aimed specifically at women in the second half of life who question what it means to be an older woman.
Course Details
This is a 12-part e-course with videos, e-books, ​recordings and worksheets.
Work at your own pace.
Up to you how long you take to complete it.
The course is yours to keep forever. You can repeat all or part of it whenever you like.
∼ Frequently Asked Questions ∼
When does the course start and finish?
The course starts now and never ends! It is a completely self-paced online course – you decide when you start and when you finish.
How long do I have access to the course?
How does lifetime access sound? After enrolling, you have unlimited access to this course for as long as you like – across any and all devices you own.
What if I am unhappy with the course?
We would never want you to be unhappy! If you are unsatisfied with your purchase, contact us in the first 30 days and we will give you a full refund.
How long does the course take to complete?
The course is self-study so it is up to you how long you take to complete it. Some modules can be completed fairly quickly but others will take longer as they are more complex.
Do I have to be over 50 to take this course?
No. The process can be taken at any time in life. I have suggested this age as it is a time that women usually experience feelings of uncertainty in their life.
The process seems so long. Can I skip bits?
I would not recommend skipping any as this course is designed to be taken in the order it is written the first time you do it. If you want to repeat bits you can do that without going back to the start.
Don't want to completely change my life just be a bit happier.
It is up to you how far you take this. You can just use the course to change one aspect of your life – e.g. career or you can use it on as many aspects as you like. Just repeat the process for each issue.
I hate everything about my life, can I change everything?
Oh dear, that is a shame. But you have taken the first step in making changes and taking control of your life. Congratulations. I would recommend starting with something small and but that will make a real difference and give you more confidence. Then you can move onto other aspects of your life. Don't try to change everything at once, it is too difficult and you are more likely to give up.
What if I don't like the answers I get?
Big changes may happen, but it is up to you how far you want to take it. You don't have to implement any changes if you don't want to.
I am not sure if I am ready yet. Is there a somewhere I can find out more and get an idea of what it is all about?
Do I need to do or buy anything else to take this course?
All you need is some time, a pen and paper or a journal and a quiet space to think.
I am not sure I want to be a wise woman; it sounds a bit like being a witch or crone.
Wisdom is related to age in so much that it comes with experience. In the past women could be persecuted for using their knowledge of herbs and healing and accused of witchcraft. Fortunately, we live in more enlightened times so you can be a wise woman without its negative associations.
Don't let your judgemental inner critic sabotage you
There is another way to live without unconsciously accepting what society tells you to be.
It is ok to wonder if there should be more to life.
Give this a go you will not regret it I can honestly say that I am now looking forward to a whole new chapter of my life with more confidence, and I feel more positive about what is in store for me.
Ready to begin your journey to wisdom?
Then sign up now to discover how great midlife can really be.